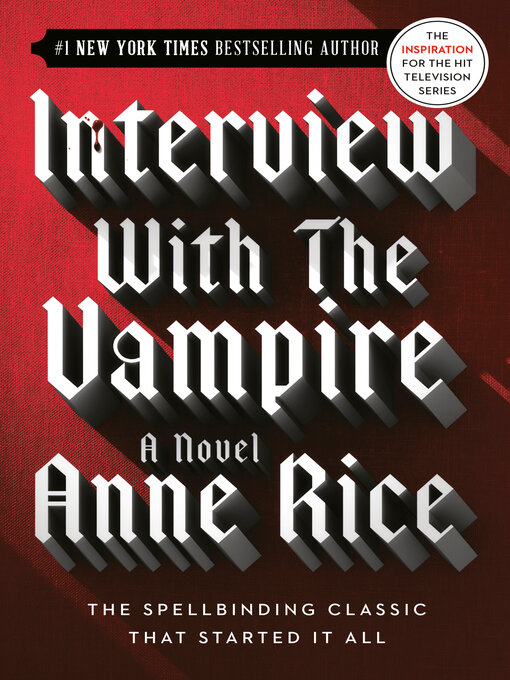 The un-awakened gothic Lolita within me has always been curious about the Vampire Chronicles by Anne Rice, though through bad vampire experiences in the past (Twilight, I'm looking at you) have always been too paranoid to look into it. I should have known it would be amazing, as I really liked that Malice Mizer short film based on Dracula, have read Carmilla by Joseph Le Fanu, and love everything to do with Dracula (the stage show, book and films included)! And really, I have discovered that this book is so amazing and beautiful, that I was absolutely stupid to have been put off reading modern vampire books, all because of sparkling vampires in teen romance books... Seriously, I loved everything about it!
The story follows the vampire Louis as he tells his tale to a boy that is interviewing him. His story stretched for practically the whole book, with a few opportunities for the boy to ask him questions. We learn nearly nothing about the boy, or why he's interviewing him, but I liked that as it added a bit of mystery and left things to the imagination.
First of all, the characters are so well-formed and unique from each other. My absolute favourite character has to be Claudia, the five year old girl who Louis and Lestat made a vampire. She's really cute - or so everybody thinks - until she seduces you and kills you for blood! Claudia has a lot of frustration later on in the book because she's a woman trapped in the body of a small girl, so can't find any love or romance as everybody thinks she's so young. The way Anne Rice wrote about it conveyed Claudia's frustration so well that I could almost feel it myself! Also, I really love the outfits of Claudia; it must be great to have all that fancy, Lolita-esque finery. She has lovely dresses - commonly in black, white, or pastel colours in luxurious fabrics - bonnets, delicate shoes and lace gloves with beautiful golden hair, 'liquid' blue eyes and a doll-like face. Someday I would like to buy or sew some of the clothes I can imagine her wearing, and I'm definitely going to draw her sometime soon!
As well as Claudia, I also really liked Lestat. I know he was portrayed by Louis as rather hateful, extravagant and wildly reckless, I really adored his flamboyancy and attitude in the beginning of the story. His confidence was really interesting, and so was the way he killed humans without remorse or a second thought. He was like a polar opposite to Louis, an aspect that I find really enthralling in fiction!
Louis was also a really good character, and although he was the protagonist, I didn't find him as interesting as Claudia and Lestat... He is really practical and has a conscience of right and wrong, and sticks to it. Also, his backstory was really interesting, what with the way he came from Revolutionary France and came to live in Louisiana in the United States, and then his relationship with his family; especially his younger brother! I was always wanting to know more, especially as it was set around one of my favourite eras of history!
I won't go too deep into the plot because I don't want to spoil it, and also because there was a lot, and my memory is awful. However, I'll say that I really enjoyed it, and hope to get the rest of Anne Rice's books soon.